Syunik Smart Center Update: Grand Opening on April 4th!
Օրհնյալ Զատիկ ("Blessed Easter")
The grand opening of our Smart Center in Syunik Province is this Easter Sunday, April 4th! Our center will offer free after-school programs to provide accessible tech education to 14-18 year-olds in Goris (including those native to the region and Artsakh refugees now displaced there).
We believe that education is an invaluable community investment, and providing IT education to the young generation in villages near the new borders will help strengthen their communities. Let's give our youth the tools they need to expand their opportunities and help their homeland flourish.
Join us live this Easter for our grand opening, and witness the beginning of an initiative which will give war-impacted Armenian youth a better future in the now strategic region of Syunik.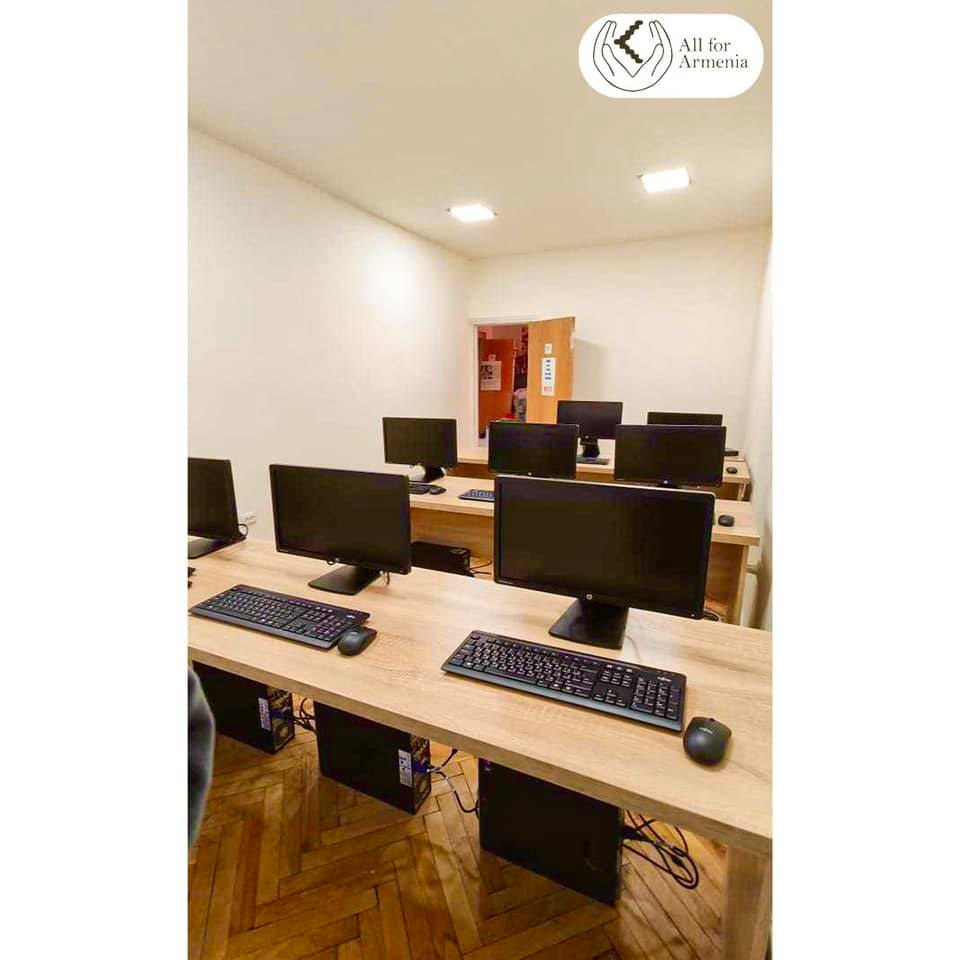 If you want to learn more about our Smart Center, apply to be a volunteer teacher, or contribute in other ways, visit the "Teach" section of our website. And a huge THANK YOU to all of our supporters who donated to this program. Donations of ALL amounts helped us implement this project, and we are eternally grateful for your trust and support